Exploring Faith Series: "Sikhism: All in One and One in All"
IDI GTA invites you an interactive presentation on Sikhism.
Discover the basics and unique concepts of Sikhism and how it can help you in your life.
Venue:
Multi-faith Centre, University of Toronto
Koffler Institute,569 Spadina Avenue, Toronto, ON
Date/Time
Wednesday,October 10, 11:45 AM to 1:45 PM
*Lunch will be served.
Exploring Faith Series of event aims to increase religious literacy, break down the myths about religious traditions, create a positive engaging learning environment with the participation of adherents from faith or no-faith background.
Speakers:

Davinder Dhanoa is an Interfaith and Community Leader serving with the Toronto Area Interfaith Council in the Poverty Reduction Committee. Davinder also serves 3 different temples in supporting their Leadership in Community service projects. He has done various lectures on Eastern Faith Traditions (Hinduism and Sikhism) and Mysticism in High Schools, Universities and Interfaith Events. With over 20 yrs of working with different Faith Traditions and Charities to serve humanity, he feels that Faith In Action is the call for today.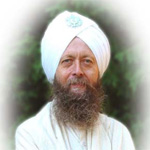 Guru Fatha Singh Khalsais an insightful and inspiring teacher of Kundalini Yoga, and one of the world's leading authorities on the teachings of Yogi Bhajan. Guru Fatha has written several authoritative books and published a number of historic transcripts and recordings of these empowering teachings. He is an outspoken advocate for human rights, peace, and a healthy environment. Guru Fatha Singh is also involved in ground-breaking research into the transformative effects of Kundalini Yoga on practioners' health and well-being.