Invalid Displayed Gallery

LUNCHEON TALK
"Public Citizenship in an Age of Diversity"
Speaker: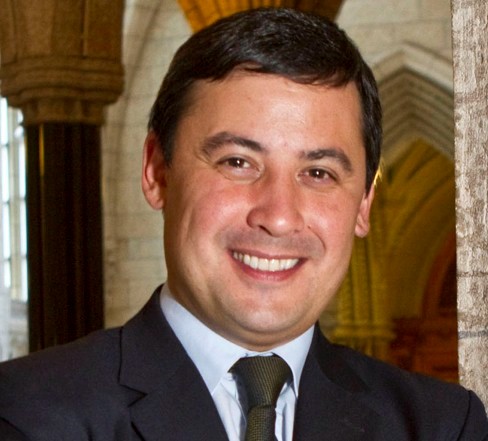 Hon. Michael Chong

March 4th, 2015 – 11:45am – 1:30pm
481 University ave, suite 711, Toronto, ON M5G 2E9
11:45am – Registration | 12:00pm – Lunch | 12:30pm – Speech & Q&A | 1:30pm – Closing 
---
Michael Chong co-founded the Dominion Institute, now known as Historica Canada, an organization committed to raising Canadians' awareness of history and civics and currently sits on its Board of Governors. He is also a former board member of the Elora Festival and the Elora Festival Singers, as well as a member of the Corporation of Trinity College, University of Toronto. Michael also attended Trinity College at the U of T where he obtained a degree in philosophy.
Michael Chong was first elected to Parliament in 2004 and represents the riding of Wellington-Halton Hills. As cabinet minister, Michael served as President of the Queen's Privy Council, Minister of Intergovernmental Affairs and Minister for Sport.
Prior to his election, Michael acted as Chief Information Officer for the National Hockey League Players' Association and as a senior technology consultant to the Greater Toronto Airports Authority for the redevelopment of Pearson International Airport. He has also held information technology positions at Barclay's Bank and Research Capital Corporation.